FOUNDATION
In 1972 Preben Kurt Nielsen and his wife Juttine Nielsen founded NOWACO. NOWACO has within it's 45 years of existence developed into a global, market leading company. One of the reasons behind the success has, apart from high business acumen, been based on the values of the Nielsen family. Dedication, reliability,  innovation and team engagement. Values that are still carried on in NOWACO today.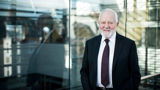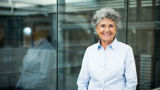 A family owned company
NOWACO is a family owned, independent company. The family is an important part of the Executive Management and has always been involved in the daily business. The youngest daughter of Preben and Juttine Nielsen, Katja Nowak Nielsen, joined NOWACO in 2007 and became CEO in 2018.