WHAT WE ARE ABOUT
As a professional food merchant NOWACO is dedicated to provide and sell frozen food on a global scale.
WHAT WE DO
We are experts within frozen meats, fish, seafood and vegetables.
OUR SERVICES
Short decision processes, flexible expedition, reliable delivery, quality inspections are key factors for NOWACO.
WORLD WIDE
Our global sales and sourcing teams provide local specialist knowledge at 23 locations.
THE PASSION
We are proud to be your trusted partner in the food trading business, an industry which has been our passion for more than 50 years.
FHA 2022
5 - 8 September
With a reach of thousands of highly relevant buyers from all over the region and beyond, Food Hotel Asia is the most important exhibition in South East Asia for any company from the food sector, wanting to find new business opportunities and/or maintain existing partners and contacts.

NOWACO will join the fair once again, and we are looking forward to seeing you at our stand no. 2F2-12.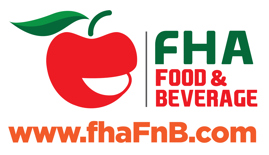 Venue:
Singapore Expo
1 Expo Drive, Singapore 486150
Event opening hours:
10.00 am – 6.00 pm (Monday-Wednesday) 
10.00 am – 4.00 pm (Thursday)


SIAL Paris 2022
15 - 19 October
For over 50 years, SIAL Paris has been welcoming a melting pot of industry players to the French capital to share their savoir-faire and create the recipes of the future.
Today, the biennial attracts exhibitors and visitors from over 200 countries and is a flagship event in the worldwide food calendar.

NOWACO will join the fair, and we are looking forward to seeing you at our stand no 6 G 165.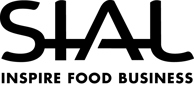 Venue:
PARIS NORD VILLEPINTE
Parc des Expositions de Paris-Nord Villepinte
82 Avenue des Nations
93420 Villepinte
FRANCE
Event opening hours:
10.00 am – 6.30 pm (Saturday - Tuesday) 
10.00 am – 5.00 pm (Wednesday)